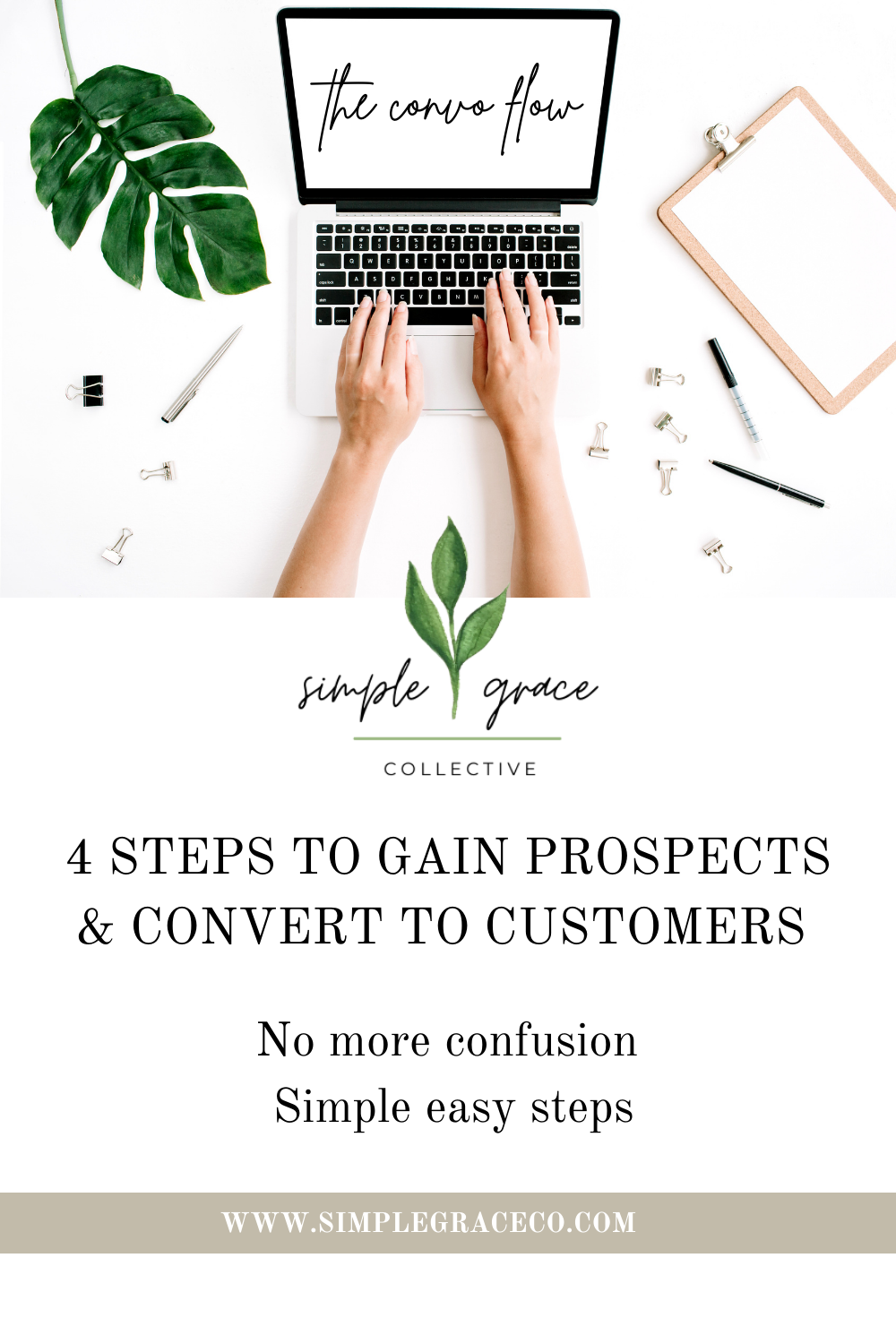 The Convo FloW
Get The Free Guide Immediately!
Do you wish your posts actually produced leads?
Have you frozen after getting permission to share your info with prospects because you just didn't know what to say or where to go?
Simple Grace Collective has a FREE four-step guide to help you get into a groove with your prospects and actually convert to customers!